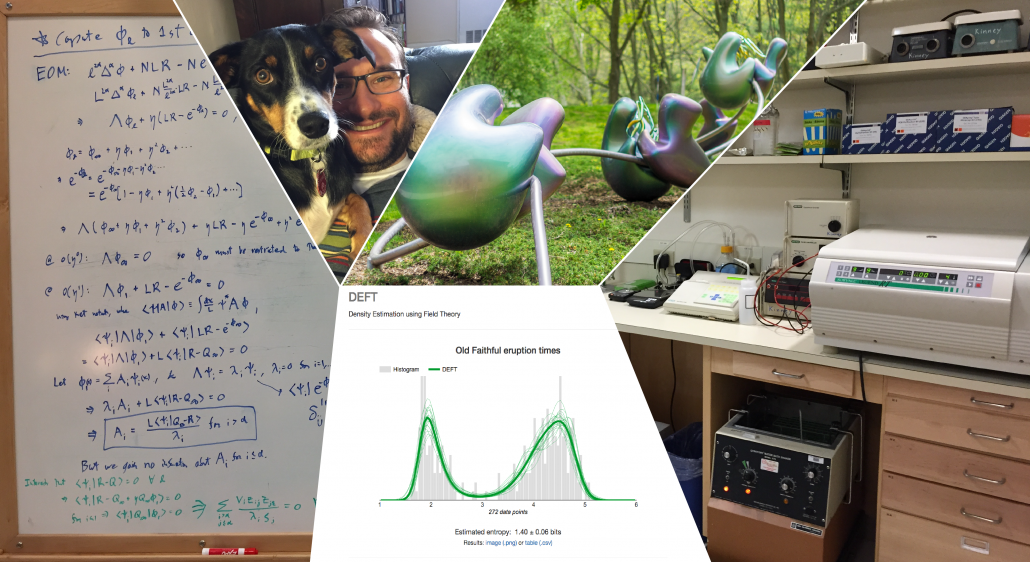 Principal Investigator
Justin B. Kinney
Assistant Professor
Simons Center for Quantitative Biology
Cold Spring Harbor Laboratory
PhD, Princeton, 2008; CV
jkinney@cshl.edu
The Kinney Lab pursues an integrated combination of experiment, computation, and theory focused on problems in molecular biophysics, machine learning, and the study of sequence-function relationships. We are part of the Simons Center for Quantitative Biology at Cold Spring Harbor Laboratory.
April 2018: Our density estimation software package, SUFTware , is live! So is our preprint. Congrats to Wei-Chia and Ammar for their excellent and tireless work on this project.
February 2018: Anna Posfai will be joining in April 2018 as a postdoc working jointly in the Kinney Lab and the McCandlish Lab!